Dr. William Pollack
Dr. Pollack is a well-respected author of a number of books, including the well-received REAL BOYS: Rescuing Our Sons from the Myths of Boyhood, REAL BOYS' VOICES with Todd Shuster and his brand new REAL BOYS WORKBOOK.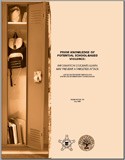 Learn more and download "The Bystander Study" by lead author Dr. William Pollack.

To book Dr. Pollack for a speaking engagement, please contact Nancy Eisenstein at the American Program Bureau 800-225-4575 extension 1616.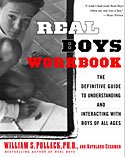 Real Boys Workbook